At MBC Insurance, we understand that every restaurant, café or food establishment is unique, with its own set of risks and needs. That's why we offer a standard cover that includes various types of protection to keep your business safe and secure.
Our standard cover includes Property Damage, which covers accidental damage to your physical property and assets. This means you can rest assured that any damage caused by fire, natural disasters or other unforeseen events will be covered.
We also offer Stock Cover, which includes protection for your frozen foods, as well as any wines, beers and spirits that you may have in stock. This coverage ensures that any losses due to spoilage or theft will be taken care of.
In addition, we provide Business Interruption insurance, which covers any loss of income you may suffer as a result of a temporary closure of your business due to an insured event. This means you can continue to pay your bills and employees while your business is closed.
Our Money Covers policy protects your cash and other valuable items, while our Public/Products Liability coverage protects you against any claims made by customers or third parties due to injury or damage caused by your products or services.
We also provide Employers Liability insurance, which is required by law in the UK and covers any claims made by employees who have suffered injury or illness while working for you.
Lastly, our Commercial Legal Protection covers provide free legal advice helplines to help you with any employment disputes you may face.
At MBC Insurance, we understand that your business needs may differ from others, which is why we can tailor packages to suit your specific needs. Whether you're a small restaurant or a well-established café, we can design a suitable package to meet your particular requirements. We also offer flexible payment options, spreading the payments over 6 or 10 months, providing you with the peace of mind that your business is adequately protected.
Restaurant Insurance Frequently Asked Questions.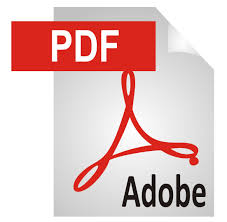 Download our Brochure
Contact Us for an Insurance Quote
Should you wish to avail of a free no obligation quotation please do not hesitate to contact us in either of our offices
Cork (021) 4275 347
Kerry (068) 59983
Alternatively e-mail us with your renewal date and we will contact you prior to your renewal. – newbusiness@mbcinsurance.com
Or fill in this form: