Your farm, Your Business, Your Family!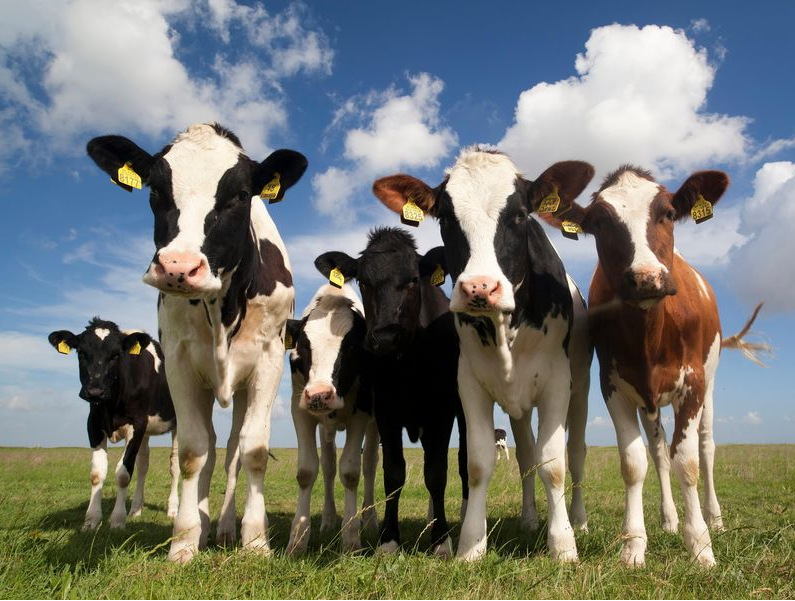 The farming environment includes so many potential hazards, farm insurance can be very complicated. However, getting your insurance policy right will mean that you are protected from financial and legal liability for any problems that may arise when you are carrying out your business with excellent and safe standards of care. Did you know that almost one third of all work-related deaths happen on farms? Making it one of the most high-risk activities to be involved in.
So, whether you are running a small farm, or you are a large agricultural contractor, it is vital to ensure that your insurance cover is adequate. Here at MBC Insurance, we can help you to find the right policy for you and your business, and we can advise you on a wide variety of cover options from many different providers since we are an independent Insurance Broker, whilst also making sure it's the most cost effective, competitive policy suitable for you and your business.  With our dedicated farm team, we make it easy for you to great a great value quote with the best cover available. By coming to us we save you time and offer you an efficient service available here in Listowel.
Our focus is to make sure our Farmers are properly insured by offering you a farm package tailored to suit you, your farm, your family, your home, your livelihood, and your farming activities. Having your farm and assets protected properly comes with great peace of mind and eliminates an extra unnecessary worry. We make it easy with no long forms to fill out we'll do all the work.
Are you or should you have cover for the below risks? If you have questions about some of the risks or are unsure about some covers talk to our team today who will be able to advise you.
Public and products liability- covers legal liability for injury, disease or property damage caused to a member of the public arising from your farming activities.
Employers liability- This cover provides protection against legal liability for injury or disease caused to employees of the farmer during their farming duties. We have all heard the unfortunate horror stories of farm injuries and, as recent data from the Health & Safety Authority suggests, farming continues to be one of the most dangerous work sectors in the country.
Farm-dwelling house- We can add your house to your farm policy. This cover includes the building and contents.
Tractors and agricultural vehicles- Motor
Jeep/commercial motor or private motor insurance – We can organise motor cover for all motors, and on many of our policies we have an exclusive special offer on farm jeeps more than 10-years-old that are used for farming, social, domestic and pleasure purposes.
Farm outbuildings and contents – we offer extensive cover for your outbuilding and contents
Outbuildings contents- cover for your hay, straw, agricultural produce and implement and utensils
Livestock- we can protect your animals in case of a fire, lightening, explosion, storm, electrocution, collapse of slats, livestock on foot, and protection of livestock in transit.
Theft of diesel – Can be included for no extra cost on various plans.
Theft of tools – We can cover your farm tools if your farm is broken into.
All-risks cover for specialist equipment – This cover includes bulk tank milk, A.I. flasks, cameras, tack, trailers, calving camera.
Pedigree livestock- Cover for death or infertility is part of most of our farm policies
Loss of Basic Income Scheme – we can cover you for the loss of your Basic Payment Scheme due to accidental damage of items covered under farm outbuildings or their contents.
Loss of milk- This covers loss or deterioration of milk contained in the tank, including loss due to failure of any thermostatic controlling device, the public supply of electricity, or damage to the bulk milk tank where such failure is not the result of a deliberate act. It also covers loss of your own milk if it's rejected by the Co-Op because of accidental contamination by antibiotic residue and failure of the Co-op to collect.
Personal accident- Cover available for named person(s) that may sustain bodily injury solely and directly caused by accidental, violent, visible and external means, it will pay to the Insured (or his/her Legal Personal Representative in the event of death) a specified amount which will be in the schedule.
For more information on this and other topics, get in touch with one of our experts today in our Cork and Listowel offices.