Excavators are a vital piece of equipment for many construction and excavation projects. However, operating these heavy-duty machines also comes with its fair share of risks. That's why it's essential to have the right insurance coverage in place to protect your business against potential losses.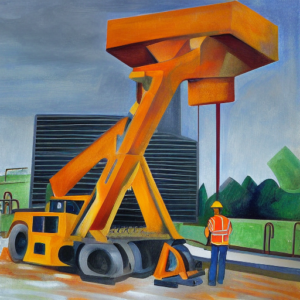 At MBC Insurance, we understand the unique insurance needs of construction companies and offer dedicated Commercial Insurance packages tailored to suit your specific requirements. Our Construction Plant Insurance is designed to provide comprehensive coverage for excavators and other construction equipment.
One of the key benefits of our insurance packages is that they are tailored to meet the specific needs of your business. Whether you're a small contractor or a large construction company, our team of dedicated account handlers can work with you to create a customised insurance solution that addresses your unique risks and exposures.
Our team of experts are also on hand to answer any questions you may have and to administer any mid-term changes to your insurance policy. This ensures that your coverage is always up-to-date and that you have the peace of mind of knowing that your business is protected.
In addition, our packages include coverage for both accidental damage and third-party liability, providing protection against losses resulting from accidents or damage to your equipment, as well as liability claims made against your business.
Contact Us
Should you wish to avail of a free no obligation quotation please do not hesitate to contact us in either of our offices
Cork (021) 4275 347
Kerry (068) 59983
Alternatively e-mail us with your renewal date and we will contact you prior to your renewal. – newbusiness@mbcinsurance.com
Or fill in this form: