Dumpers Insurance: Tailored Construction Plant Insurance for Your Business Needs
When it comes to running a construction business, ensuring that your equipment is properly protected is crucial. One essential piece of equipment that needs to be insured is the dumper. Dumpers are used on construction sites to move and transport materials, making them a vital piece of equipment in the construction process. Without proper insurance, a damaged or stolen dumper can cause significant financial loss and delay construction projects.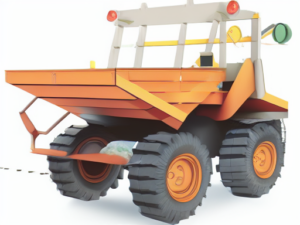 That's where MBC Insurance comes in. Our dedicated Commercial Insurance team offers tailored Construction Plant Insurance packages designed to suit your unique business insurance requirements. Our team understands the importance of protecting your equipment and has the expertise to provide the coverage you need to keep your business running smoothly.
One of the key features of our Construction Plant Insurance is the dedicated account handler that is assigned to your policy. This account handler is available to administer any mid-term alteration or provide answers to any queries you may have. This ensures that your insurance policy is tailored to your specific needs and that you have a dedicated point of contact for any questions or concerns.
Our Dumpers Insurance covers a wide range of risks, including:
Damage to the dumper caused by an accident or collision
Loss or damage caused by theft or vandalism
Loss or damage caused by fire or natural disasters
Loss or damage caused by mechanical or electrical breakdown
Third-party liability for injury or damage caused by the dumper
In addition to the standard coverage options, we also offer additional coverage options such as:
New for old replacement – in the event that your dumper is a total loss, we will replace it with a brand new one.
Hire and reward – if your dumper is stolen or damaged, we will cover the cost of hiring a replacement while yours is being repaired or replaced.
At MBC Insurance, we understand that every construction business is unique, and that's why we offer tailored Construction Plant Insurance packages to meet your specific needs. Our dedicated account handlers are on hand to provide you with the support and guidance you need to ensure your equipment is properly protected.
Don't let a damaged or stolen dumper cause financial loss and delays in your construction projects. Contact MBC Insurance today to discuss our Dumpers Insurance and other Construction Plant Insurance options to protect your business.
Contact Us
Should you wish to avail of a free no obligation quotation please do not hesitate to contact us in either of our offices
Cork (021) 4275 347
Kerry (068) 59983
Alternatively e-mail us with your renewal date and we will contact you prior to your renewal. – newbusiness@mbcinsurance.com
Or fill in this form: