Why Digger Insurance is Essential for Construction Businesses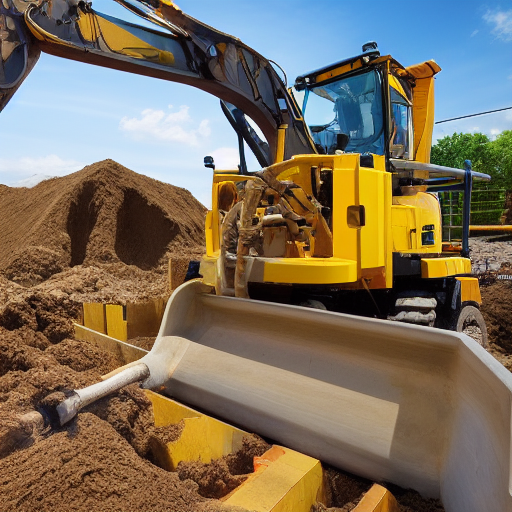 Digger insurance, also known as construction plant insurance, is a vital component of any successful construction business. Heavy equipment like excavators, bulldozers, and cranes can be costly to repair or replace, and not having insurance can put your business at risk. But why is digger insurance so important, and how can you make sure you're getting the right coverage for your business?
Protection from Financial Loss
Construction equipment is a significant investment, and even a small accident can result in costly repairs or even replacement of the equipment. Digger insurance protects your business from financial loss in the event of an accident, theft, or damage to your equipment.
Compliance with Industry Standards
Many construction projects require that contractors carry insurance for their equipment in order to participate in the bid process. Not having insurance can mean losing out on potential business, which can have a significant impact on your bottom line.
Peace of Mind
Having insurance gives you peace of mind, knowing that your equipment is protected and that you're able to keep your business running even in the event of an accident. You can focus on your work without worrying about the financial consequences of an unexpected event.
Choosing the Right Insurance
It's important to choose an insurance policy that meets the specific needs of your business. Look for a policy that covers a wide range of equipment, including excavators, bulldozers, cranes, and other heavy machinery. Consider including additional coverage for things like damage to third-party property and employee injury.
MBC Insurance's Dedicated Commercial Insurance Team
MBC Insurance understands the importance of digger insurance for construction businesses, which is why we offer dedicated Commercial Insurance packages designed to suit your unique business insurance requirements. Our Construction Plant Insurance policies provide tailored coverage for your heavy equipment, and our dedicated account handlers are always on hand to provide answers to any queries you may have. With MBC Insurance's Construction Plant Insurance, you can rest assured that your equipment is protected, and your business is in safe hands.
Don't let a lack of digger insurance put your business at risk. Contact MBC Insurance today to learn more about our Construction Plant Insurance policies and start protecting your business today.
Contact Us
Should you wish to avail of a free no obligation quotation please do not hesitate to contact us in either of our offices
Cork (021) 4275 347
Kerry (068) 59983
Alternatively e-mail us with your renewal date and we will contact you prior to your renewal. – newbusiness@mbcinsurance.com
Or fill in this form: