Forklift Trucks Insurance: Protecting Your Business
Forklift trucks are an essential piece of equipment for many industries, from construction to warehousing. However, operating these powerful machines also comes with certain risks. That's why it's important for businesses that use forklift trucks to have the right insurance in place.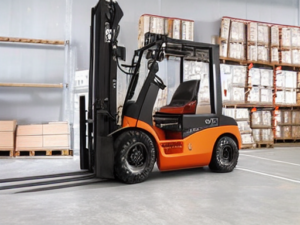 Forklift trucks insurance, also known as material handling insurance, is designed to protect businesses from financial loss in the event of an accident involving a forklift truck. This can include damage to the forklift truck itself, as well as damage to property or injury to individuals.
For example, if a forklift truck is involved in an accident and damages a building, the cost of repairs can be substantial. Forklift trucks insurance can help cover these costs, as well as any legal fees that may arise from a lawsuit.
In addition to property damage and legal liability, forklift trucks insurance can also cover other risks such as loss or damage of goods being handled, medical expenses, and loss of revenue due to equipment breakdown.
It's important to note that while forklift trucks insurance is not a legal requirement, it is highly recommended. Without it, businesses can be held financially responsible for any damages or injuries that occur as a result of a forklift truck accident.
Contact Us for an Insurance Quote
Should you wish to avail of a free no obligation quotation please do not hesitate to contact us in either of our offices
Cork (021) 4275 347
Kerry (068) 59983
Alternatively e-mail us with your renewal date and we will contact you prior to your renewal. – newbusiness@mbcinsurance.com
Or fill in this form: