Personal Lines Executive – Permanent Position (Cork City)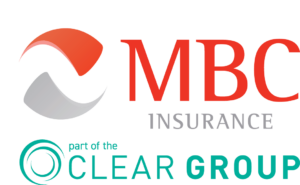 MBC Insurance (part of the Clear Group) are looking to recruit an experienced Personal Lines Executive on a full time basis, with responsibility for all aspects of our clients Motor and Household Insurance requirements. Suitable candidates will be self motivated and customer focused. The role involves contact with existing and new customers.
Qualifying Criteria:
The successful candidate should have an APA (Personal Lines) qualification, with a minimum of 12 months experience working in a Personal Lines dept. Applicants need to demonstrate their level of working knowledge within this area of insurance, and also compliance with the Central Bank of Ireland's Minimum Competency Code.  The successful candidate will be based full time in our Cork office and should be:
Self motivated, enthusiastic and solution focused.
Committed to having good attention to detail and good time management.
Excellent communication and interpersonal skills to include a confident phone manner.
The ability to work as part of a team and use your own initiative to meet deadlines.
Strong organisational skills.
Constantly improving your negotiation skills and problem solving abilities.
Excellent IT skills, including experience of Applied Relay Software Broker systems.
Delivering first class customer care, in order to maintain existing client relationships in addition to adding new clients.
APA or CIP qualified.
Benefits
Joining our vibrant and growing team has a number of great benefits.
Competitive salary & bonus.
Opportunities to progress in to a Commercial role.
Pension benefits
Free parking
Modern / New office facilities
Location – MBC Insurance, Building 5200, Cork Airport Business Park, Cork, T12 FDN3.
Position Available – Immediate.
Applications Process
Interested Applicants should email Curriculum Vitae, in the strictest confidence, to:
Shane Sullivan.
Director.
Email: shane.sullivan@mbcinsurance.com
About the Company:
Established in 1982 and based in Cork City, MBC Insurance is now part of the Clear Insurance Management, one of the largest Independent insurance brokerages in the UK.
MBC Insurance is a member of the Broker Federation of Ireland (BFI). The combined purchasing power of more than 35 mid sized brokers means we can offer highly competitive insurance packages to our clients.
We are also a member of the Brokers Ireland  are regulated by the Central Bank of Ireland.
We are committed to the ongoing development of staff. Through the Minimum Competency requirements as set out by the Central Bank, all staff are now required to adhere to a minimum level of professional standard through examinations and Continuous Professional Development (CPD).
MBC Insurance is an equal opportunities employer.