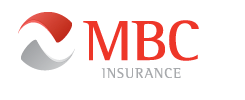 McAuliffe Barry & Collins Ltd (trading as MBC Insurance and Techinsure.ie), a market leading insurance broker specialising in commercial insurance today announces a significant investment in the business from UK based insurance broker the Clear Group.
This is the Clear Group's first investment into the Irish market where it has ambitions to grow its presence.  Last year the Clear Group attracted major investment from Goldman Sachs to support expansion into new markets through targeted M&A activity.
The executive management team led by Managing Director, Des Murphy, Directors, Shane Sullivan and Brían McMahon and Chairman, Denis Collins, are reinvesting a significant portion of their proceeds into the Clear Group. The management team will remain in the business and are fully committed to driving the future growth and strategic development of both MBC and the Clear Group in Ireland.
Celebrating its 40th anniversary last year, MBC Insurance is one of Munster's longest standing insurance brokers and has built an outstanding reputation in the sector. The Company offers a comprehensive insurance offering to over 5,600 clients nationwide. MBC specialises in a variety of commercial insurance types and sectors, such as, Business Insurance, Plant & Access Machinery hire, Tool & Equipment hire and Forklift hire insurance. In addition, MBC offers a wide range of IT insurance through its well-established Techinsure.ie brand such as: cyber insurance, IT consultant insurance, website & software developers insurance.
Established in 2001, the Clear Group is an independent chartered insurance broker, which handles over £350m of premiums and employs over 650 people across 15 locations. It is focused on the UK corporate and SME market and has strong expertise in niche insurance verticals including property, financial lines, technology and construction.
MBC is well positioned to achieve its strategic targets and help the Clear Group grow its presence in Ireland. It plans to leverage its new relationship with the Clear Group to grow market share, both organically and via acquisitions.
Des Murphy, Managing Director, MBC Insurance said:
"We are delighted to finalise this transaction, which is testament to the exceptional quality and dedication of the MBC team and business. MBC and the Clear Group are ideal partners in terms of our shared values, commitment to our people, and customer satisfaction. It has been a pleasure to work with Howard, Mike, Tim and Conor and look forward to building on that relationship. We are excited about the potential growth opportunities that this new partnership will bring."
Mike Edgeley, Group CEO of The Clear Group said:
"Establishing a Clear presence in Ireland is a central plank of our strategy as we look to grow across Ireland and acquire businesses outside of the UK.  We are delighted the MBC team have chosen to join the Clear Group.  MBC has a great team of people, and lots of potential to continue to grow backed by the support and investment of the Clear Group"
End.
Press Release – Tuesday 11.04.2023 @ 11am