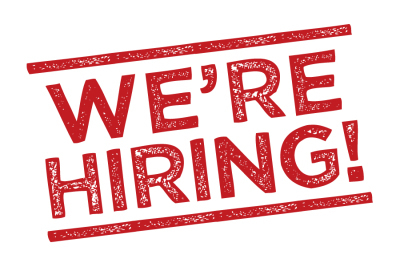 Job Specification:
=>Have you reached the ceiling in your current role?
=>Are you looking to develop your Commercial Insurance Career to the next level?
=>Are you considering your next Insurance career move?
=>Have you a book of clients that you feel you should be remunerated for managing?
Perhaps a no obligation conversation with the team at MBC Insurance could assist you in answering and finding a solution to the above questions!
We are always looking to speak to like minded individuals who are looking to join a young, dynamic and forward thinking Insurance Brokerage.
Contact us today in strictest confidence for a no obligation conversation.
MBC INSURANCE are looking to recruit experienced Commercial Lines Executives with responsibility for all aspects of our business client's General Insurance requirements. Suitable candidates will be sales focused, self- motivated and customer attentive. The role involves contact with existing and potential clients, quoting and advising on cover and services. The desirable candidate will hold a current book of transferable commercial business.
Qualifying Criteria/Requirements
The successful Applicant should have an CIP Qualification (min) The applicant should possess a minimum of 36 months experience working in Commercial Lines. Applicants need to demonstrate their compliance with the Central Bank of Ireland's Minimum Competency Code. In line with Central Bank guidelines the successful applicant will be required to maintain their CPD hours annually.
About You
The successful candidate will need to show a number of skills to join the MBC INSURANCE team. To work with us, you should possess the following skills & attributes:
Experience in dealing with SME & Commercial Insurance Policies.
Experience of managing your work load and working to deadlines.
Excellent communication and interpersonal skills to include a confident telephone phone acumen.
Self-motivated, enthusiastic and solution focused.
Ability to work as part of a team and contribute to the continued growth of the Company.
Able to communicate effectively (in both written and verbal form).
Enjoys interacting and building relationships with customers and is comfortable working in a fast paced dynamic environment.
Willing to take ownership and accountability for your own actions and responsibilities.
Committed to having good attention to detail and good time management.
Able to make real time decisions based on changing information and able to manage your own workload.
Excellent IT skills with a Knowledge of Microsoft office.
Responsibilities
As an employee at MBC INSURANCE , your responsibilities will include:
Providing advice on all aspects of General Insurance predominantly in the Commercial Insurance space.
Help to ensure that our clients understand the terms and the extent of the cover provided in line with industry regulations.
Negotiating terms and placing business with underwriters.
Delivering a best in class Customer Service offering to existing clients in addition to adding new clients.
Gathering information from your clients and assessing their insurance needs and risk profile.
Researching insurance companies' policies and negotiating with underwriters to find the most suitable insurance for your clients at the best price.
Foreseeing your clients' insurance needs, such as policy renewals or amendments.
Developing relationships with key insurance contacts, underwriters, and relationship managers & claims contacts.
Benefits :
Joining our experienced and energetic growing team has a number of great benefits.
Ø Competitive salary.
Ø Bonus Structure
Ø Working as part of a dynamic expanding team.
Ø Income Protection & Death in Service Covers
Ø Pension Contributions
Ø Modern, comfortable office space with parking onsite.
---
Please respond with your Curriculum Vitae, in the strictest confidence, to:
Shane Sullivan
McAuliffe Barry & Collins Ltd . t/a MBC Insurance & Techinsure.ie
Building 5200
Cork Airport Business Park
Cork City
careers@mbcinsurance.com