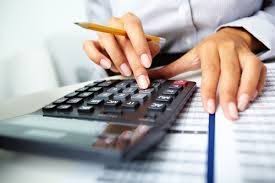 MBC Insurance are currently looking for an enthusiastic Accounts Payable Assistant to join our busy and expanding Accounts Division.
Key duties & responsibilities shall include, but not limited too:
• Posting and allocating all payments received.
• Processing cheques and EFT payments.
• Preparing and processing high volumes of accounts for settling to insurers on a monthly basis.
• Daily banking requirements.
• Daily interaction with internal staff and customers regarding account queries.
• Daily and monthly cash reports.
Position Requirements:
The successful candidate should possess:
• A minimum of 2/3+ years accounting background experience, ideally in a non life insurance brokerage.
• Relevant professional qualification such as Accounting Technician or working towards the ACCA.
• Proven ability to work and meet tight monthly deadlines.
• Excellent organisational skills.
• Strong computer skills including Excel, Microsoft applications and Sage.
Apply in confidence to:
Email: shane.sullivan@mbcinsurance.com